Wood Badge 15-424-23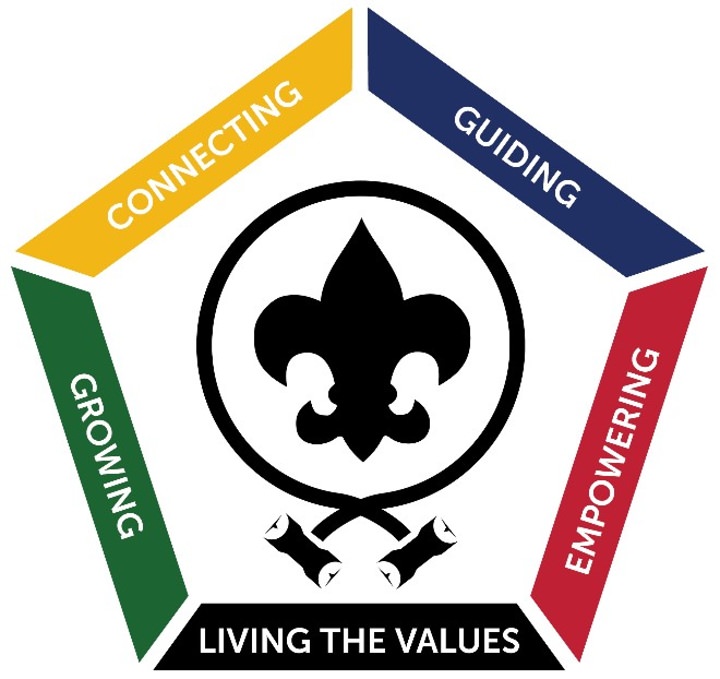 ---
WOOD BADGE 2023 - Engage, Inspire & Empower - Servant Leadership
Welcome to Wood Badge 2023!
Are you ready for the ultimate leadership training for adults in Scouting? Wood Badge is back with a bang, and we can't wait to embark on this exciting journey with you!
Course Overview: Wood Badge is designed to demonstrate the core aims and values of Scouting through the latest team development theory. It's a mountaintop experience that will elevate your Scouting service to new heights!
Who Should Attend: Calling all Scouters! Wood Badge caters to the advanced leadership needs of unit-level Scouters, including Pack Leaders, Troop Leaders, Ship Leaders, Venturing Leaders, Committee Chairs, and Members, Chartered Organization Representatives, and Exploring Post/Club Leaders. Youth Participating Adults (18-20 years old) are also welcome, along with Scouters serving at the district and council levels.
Course Dates:
Weekend One: September 29-October 1, 2023
Weekend Two: October 21 & 22, 2023
Location: Camp Tuscarora, 1433 Scout Rd., Four Oaks, NC 27524
Why Attend Wood Badge? This immersive five-day course will equip you with essential leadership competencies that extend beyond Scouting. Embrace the patrol method, renew your Scouting spirit, and gain practical skills to enhance your role as an adult Scouting leader. You'll leave Wood Badge feeling recharged, ready to overcome any challenge, and empowered to make a positive impact on your Scouts and community.
Special Celebrations: Join us as we celebrate the 100th ANNIVERSARY of the Tuscarora Council and the 50th ANNIVERSARY of Camp Tuscarora! Look out for the exclusive Wood Badge Course Shoulder Patch design commemorating this momentous occasion.
Registration Details: Don't miss the early bird pricing of $230 until the registration deadline of August 25, 2023! Register online at https://www.tuscarorabsa.org/ or call the Council Office at 919-734-1714 and ask for Amanda to register over the phone.
Refund Policy: Until July 31st at 5 p.m., you can receive a full refund if unable to attend. From August 1 through August 25th, all but $50 of your fee can be refunded. If we have a full class of 48 paid participants, the $50 can be refunded as well. After August 25th at 5 p.m., the course fee is NON-REFUNDABLE UNLESS we have a full class of 48 fully paid participants. For refund requests, please contact the Course Director, Susan Lewis, with a copy to Amanda Greeno (amanda.greeno@scouting.org) & Kirk Mayes (kirk.mayes@scouting.org).
Partial Scholarships: We understand that financial assistance may be needed. If your unit cannot help and all other funding sources have been exhausted, reach out to Course Director Susan Lewis for more information on partial scholarships.
Don't Miss Out! Be part of Wood Badge 2023, where we engage, inspire, and empower each other through servant leadership. Get ready to unleash your full potential and make lasting memories at Camp Tuscarora. This is a once-in-a-lifetime opportunity you won't want to miss!
For more information, reach out to:
Let's make Wood Badge 2023 an unforgettable journey together!
Wood Badge 15-424-23 September 29, 2023 to October 01