Fishing Derby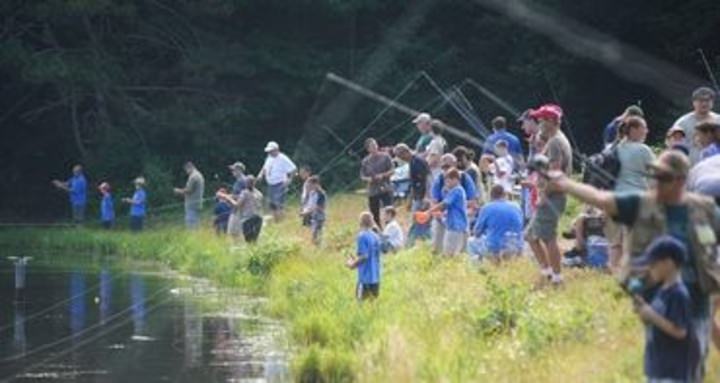 2023 Fall Cub Fishing Derby
Saturday, September 23, 2023, 8:00am - 12:00pm
Camp Tuscarora - 1433 Scout Road (Ranger Entrance)
Four Oaks, NC 27524
We are looking forward to another great Fall Fishing Derby! Please remember to register for this event ONLINE no later than Thursday, September 21, 2023, at 5:00p. Fishing begins at 8:00a.m. and ends at 11:45a.m. Any fish caught outside of this time frame will not be counted in the competition.
Registration: $10 per Cub Scout
PLEASE NOTE: Concessions will be available on site for the Fishing Derby!
Rules:
Live bait only – Bring your own bait.
Fishing from bank only – NO BOATS, NO FISHING AT MILL CREEK.
Catch and Release fishing only
Only the fish caught by Cub Scouts will count towards competition, no fish caught by adults will be counted in the competition.
Each youth participant must be under the direct supervision of an adult at all times.
Don't forget to bring your fishing pole (rod and reel or cane pole) and a bucket or small cooler to transport fish to the weighing station in.
Registration is open now and is available at tuscarorabsa.org. No registrations will be accepted after Thursday, September 21, 2023.
With questions or for more information please contact Amanda Greeno 919-734-1714 or amanda.greeno@scouting.org
Fishing Derby September 23, 2023