BALOO Training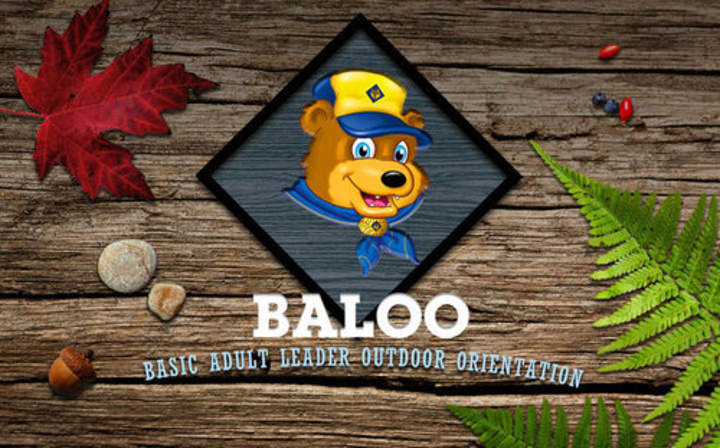 WHAT? Basic Adult Leader Outdoor Orientation (BALOO) is a two-day training event that introduces leaders to the skills needed to plan and conduct pack outdoor activities. Participants who complete this training course will: understand the focus of the Cub Scout outdoor program, gain the skills needed to plan and carry out a successful overnight activity, and learn more about the resources available from the BSA and others, for carrying out this activity. You will learn the proper methods of Pack organization and function.
Prior to This Training: You must complete the online Baloo Prerequisite. The Baloo course takes about an hour and a half. You can complete (online) as you have time. It will remember where you left off. Once you have completed the online course, you will be trained for Cub Scout Leader positions. Please bring proof of completion.
WHEN? May 6-7, 2023
HOW MUCH DOES IT COST? (Includes course materials and meals.)
$40 before May 2, 2023
$50 after May 3, 2023
WHERE? Camp Tuscarora (965 Scout Road, Four Oaks, NC)
TIME? Registration starts at 8:00am and concludes at 11:00am Sunday
NOTES: For a pack to go camping, at least one leader, (two are highly recommended) must be BALOO trained and on site during the campout.
With questions or for more information contact: mtforan1@gmail.com
BALOO Training Packing/Gear List
Completed Heath and Medical History Forms

Proof of BALOO online component training (Prerequisite for course. Print certificate to bring with you to show at check-in.)

Tent

Sleeping Bag

Sleeping pad or mattress

Sturdy shoes

Change of Clothes

Sleep attire

Mess kit

Soap, washcloth, towel

Sunglasses

Camp chair

Camera

Notebook, pen, pencil

Coat jacket, cap, and gloves

Cub Scout Six Essentials